Find Relief from Pain and Swelling with Our Compression Therapy Services
At Renew Vein & Vascular, we understand that pain and swelling can be debilitating and can have a significant impact on your quality of life. That's why we offer top-notch compression therapy services to help you find relief and improve your overall well-being. Compression therapy is a non-invasive treatment that involves applying pressure to affected areas of the body, promoting blood flow and reducing inflammation.

Our team of experienced and highly trained therapists use the latest technology and techniques to provide personalized treatment plans tailored to meet the unique needs of each patient. We offer a range of compression therapy options, including manual lymphatic drainage, pneumatic compression, and compression bandaging, among others.

Whether you suffer from chronic pain, lymphedema, or other conditions that cause swelling, our team is dedicated to helping you find relief and get back to enjoying life to the fullest. Contact us today to learn more about our compression therapy services and schedule an appointment with one of our expert therapists.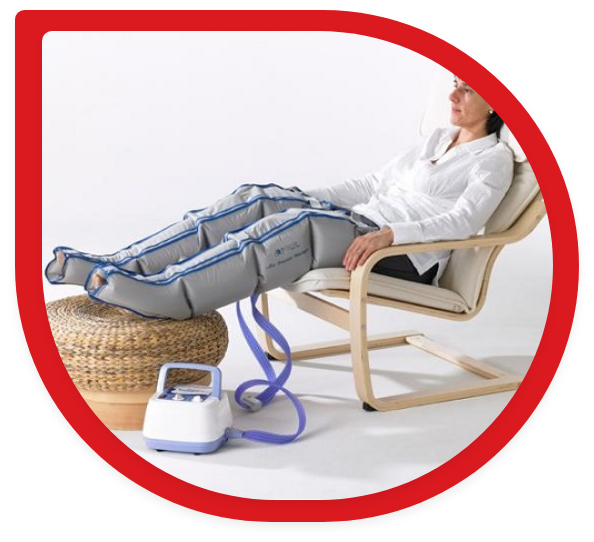 Call now or Request a Call from one of our coordinators to book a consultation with
one of our vascular surgeons to discuss the best option for you.
What Our Patients Say About Us
Read on to see what our clients have to say about their experiences with Renew Vein & Vascular. We are proud to have received countless positive reviews and feedback from our happy clients, and we're excited to share some of their stories with you.
They are very kind, I feel very comfortable, the doctor explains everything very well, and best of all is medical work here.
Perfect Clinic!