Reduce Your Vein Disease Symptoms With Our FDA-Approved Phlebectomy Services.
At Renew Vein & Vascular, we understand that vein disease can hamper your day-to- day activities. This is why we offer Phlebectomy, a vein treatment that has been approved by the FDA. The procedure can reduce your symptoms and improve your vein health.

Phlebectomy is a trusted treatment for vein disease that injects tiny particles of medication into your veins through a machine in order to promote healing. This treatment is rapidly developing in popularity with patients who are seeking an effective way to treat their vein disease symptoms.

Our team of experienced medical practitioners and highly trained therapists have administered Phlebectomy to countless patients. Patients have reported better vein health that ultimately facilitated normal to optimum blood flow. Contact us today to schedule an appointment with one of our expert therapists and find out how Phlebectomy can help you get back to doing the things you love.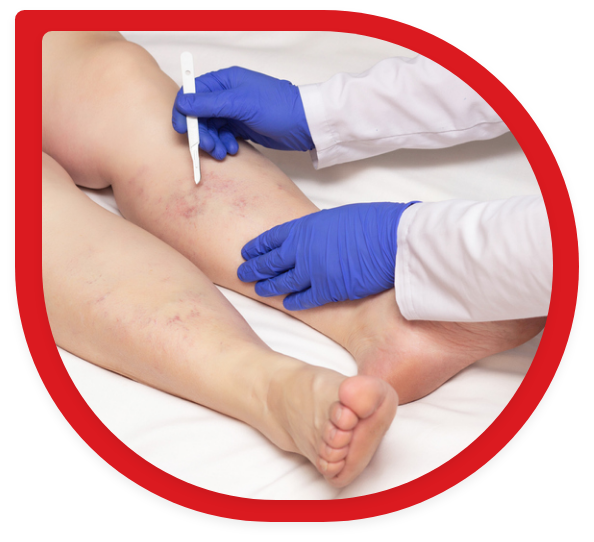 Call now or Request a Call from one of our coordinators to book a consultation with
one of our vascular surgeons to discuss the best option for you.
What Our Patients Say About Us
Read on to see what our clients have to say about their experiences with Renew Vein & Vascular. We are proud to have received countless positive reviews and feedback from our happy clients, and we're excited to share some of their stories with you.
They are very kind, I feel very comfortable, the doctor explains everything very well, and best of all is medical work here.
Perfect Clinic!